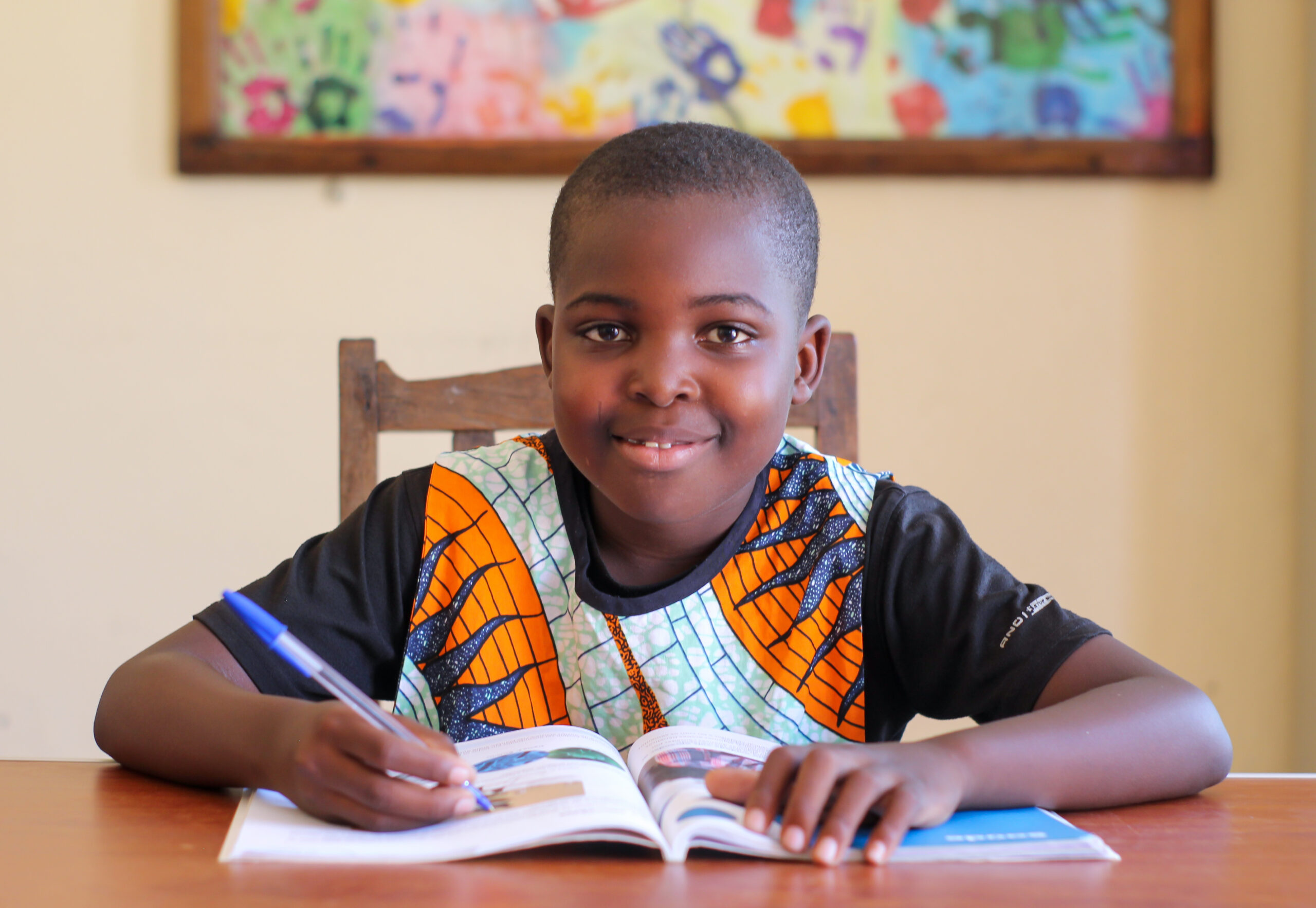 Josué's journey began with a bittersweet chapter in his family's life. His mother, Sónia, joined the Okalawo Village in 2013, seeking solace and support after the passing of her husband from a chronic disease and experiencing violence from her husband's family. She was pregnant with Josue at the time. Sónia stepped into this new community, hoping for a fresh start. In 2014, Josué came into the world in the loving embrace of the Okalawo Village, a place that would shape their lives profoundly. 
As he grew up, Josué experienced the joys of childhood within the village's nurturing community. Education played a pivotal role in his upbringing, and in 2021, Josué embarked on his school journey. With an insatiable thirst for knowledge, he eagerly soaked up every lesson, fuelling his yearning for academic success. 
Now, in 2023, Josué finds himself in grade 4, having made remarkable progress in his educational pursuits. His teachers recognized his exceptional abilities, praising his dedication and intelligence. Josué's passion for learning and unwavering determination set him apart as he continues to excel in his studies. 
Beyond academics, Josué's experience in Okalawo Village has fostered a deep faith and connection to his community. The support and love he receives from his mother, Sónia, and the Okalawo Village family have instilled in him a profound sense of gratitude and purpose. 
Looking towards the future, Josué carries a dream within his heart. Inspired by the transformative impact of education, he aspires to become a teacher himself. He envisions a future where he can empower and uplift others through the power of knowledge, just as he has been encouraged. 
Josué's one life story is a testament to the resilience and determination that reside within him. From his birth in Okalawo Village, he has been surrounded by love, support, and opportunities for growth. With each passing day, Josué takes one step closer to realizing his dreams, fuelled by his unwavering faith, passion for learning, and the unwavering support of his community. 
As Josué continues his journey, he stands as an inspiration to others, a living testament to the transformative power of education and the unyielding spirit of those who believe in a brighter future.