Buy a brick – Build a new foster home
Together with your help, we can build a new foster home.  By building a new foster home we will be able to rescue and take care of more orphan and vulnerable children.
We want to invite you to purchase one or more virtual bricks to renovate a new foster home in Philippi, Cape Town.
Life Child wants to create more space for change hence we have purchased a house in Philippi, Cape Town, that will be converted into a foster home.
Currently, Life Child has one emergency foster home but has now been registered as a 'Cluster Foster Care Scheme' which enables us to have multiple homes in one of the poorest communities.
We believe that it is vital to create more space in order to offer six additional vulnerable children a home where they can feel safe and be loved by a caring house mother.
We need to raise R2,100,000 (approx. $116,712) to do a complete renovation of the house. This excludes the cost of furnishing the house.
You can help us build this new foster home – brick by brick!
We want to invite you to purchase one or more virtual bricks for:
R 100 /$10 / £10/ €10 each so we can provide six additional children with a loving home.
⇓House in Philippi, Cape Town that we already have purchased and now want to turn into a new foster home.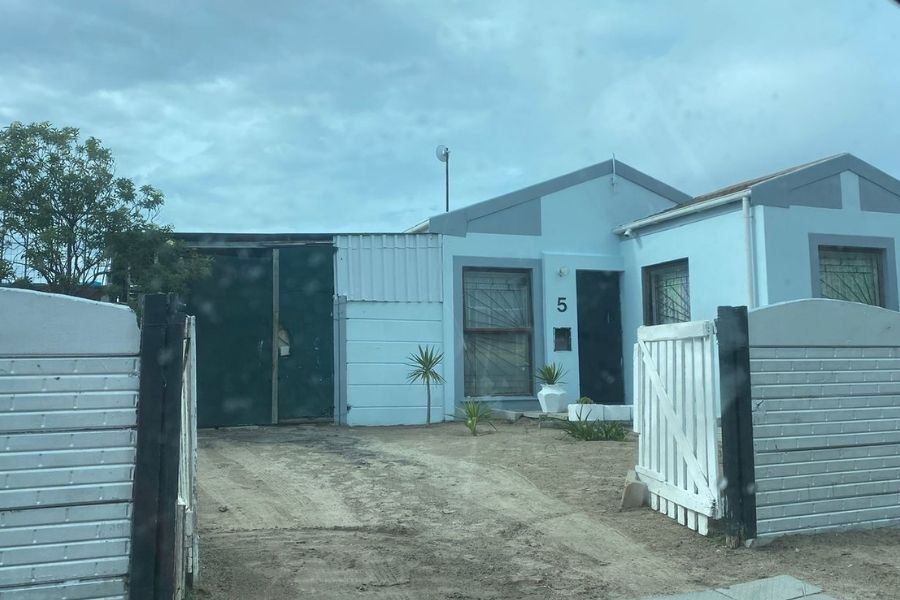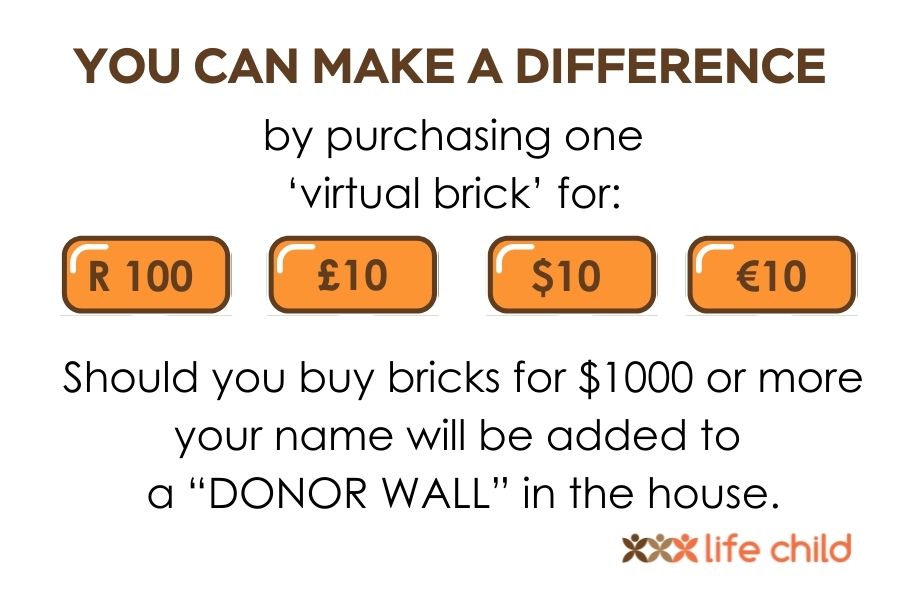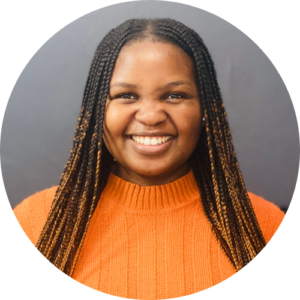 NOKWANDA
SA Life Child office manager
What does Life Child do regarding foster care?
Life Child offers foster care to orphan and vulnerable children. We take a maximum of 6 children in a home as we are creating a family environment. The children are formally placed by Social Development social workers. What is great is that the children remain/integrate in their own community of origin and understand the culture and language – our current children all grew up in Philippi which means easy access to their extended family members, which we encourage as we recognize this is key to the development of the child's identity and sense of belonging.
Why building another home?
We currently have one home but just have been registering as a Cluster Foster Care Scheme which enables us to have multiple homes in the community. Our reason for purchasing our 2nd home and future homes is that there is a great need in the community of Philippi and we are positioned to assist.
What would happen if we didn't have a home?
If we were unable to provide this home the children would probably end up in an orphanage-type environment with many other children and different carers looking after them – not a mom. There is no comparison.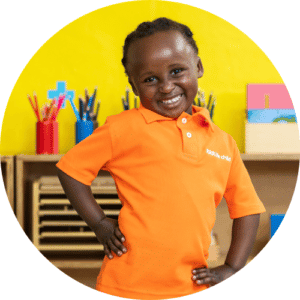 MBASA
Watch the story of Mbasa, one of the lives Life Child has had an impact on.
Mbasa is a 4-year-old girl living with her mother and four siblings in a two-room shack in Cape Town, South Africa. Mbasa was referred to Life Child by one of our ex-parents. She attended a nearby creche when her mother was still working and when her mother lost her job and could not afford to take her to the creche, she stayed at home with her mother.  
Life Child was able to step in to assist her. Her mother applied to the preschool, and due to her need, Mbasa then started at the Life Child Preschool. She would always greet the teachers when she came to school. She has a cute hoarse voice when she speaks. She enjoys cutting and pasting papers and is always ready to help the teachers in the classroom. She likes to play with a skipping rope or pretend to be a pediatrician (children's doctor), as she says when playing outside wearing a stethoscope around her neck. She is one of our graduates this year. She's an active child in class and likes to take charge when playing with others. 
We could also reach her family through Mbasa attending the Life Child preschool; her mother, Portia, started attending cell, where she learned more about God's word and fellowship with others. Through this, she overcame the anger issue she was facing, gained a new family, and is now walking a new journey of transformation and hope. Portia is getting equipped through the different training moments offered to parents by our social worker, including topics on understanding her child's behavior and how she can start a business to help sustain herself and her family. This is just one of the many stories of children and families that Life Child South Africa has been able to reach and assist through your generous donations.