When our Life Child's community worker Lucy, visited 2½ year old Isabella and her mother in 2017, we decided to offer Isabella a sponsorship to attend our Life Child Preschool. She started in our preschool as a shy little girl. Inspired by the heroic characters of the Bible she has transformed into a confident and compassionate little person, always willing to help her teachers and classmates.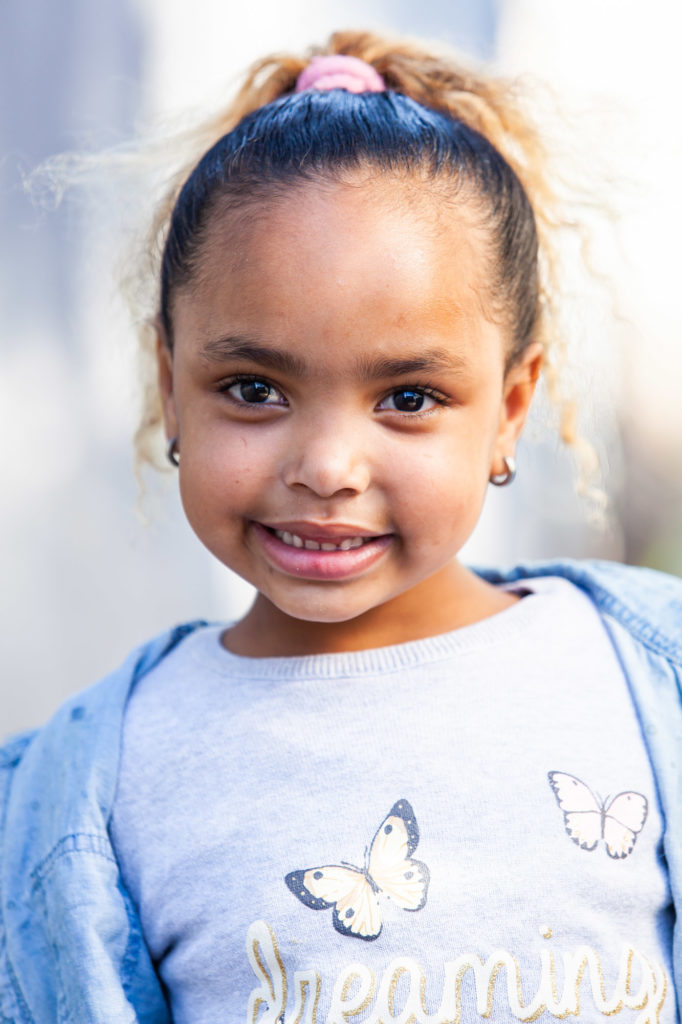 The Montessori based education at the Life Child Preschool instilled in Isabella a love for learning and she quickly mastered her additions and subtractions and is ready for her first year of primary school. Her mother Ladonna says, "She is a very smart little girl and shares Bible stories with us and makes us pray before eating and sleeping". It is not surprising that she says she would like to become a doctor one day!
Her mother, twenty-three-year-old Ladonna and her two children lived in a rented, two-roomed, tin shack in the Kosovo informal settlement, along with her alcoholic mother and Ladonna's brother, as well as her cousin and her son. They all shared one bed in the windowless, dark shack. Ladonna had fallen pregnant again and was desperate and without hope when Life Child intervened.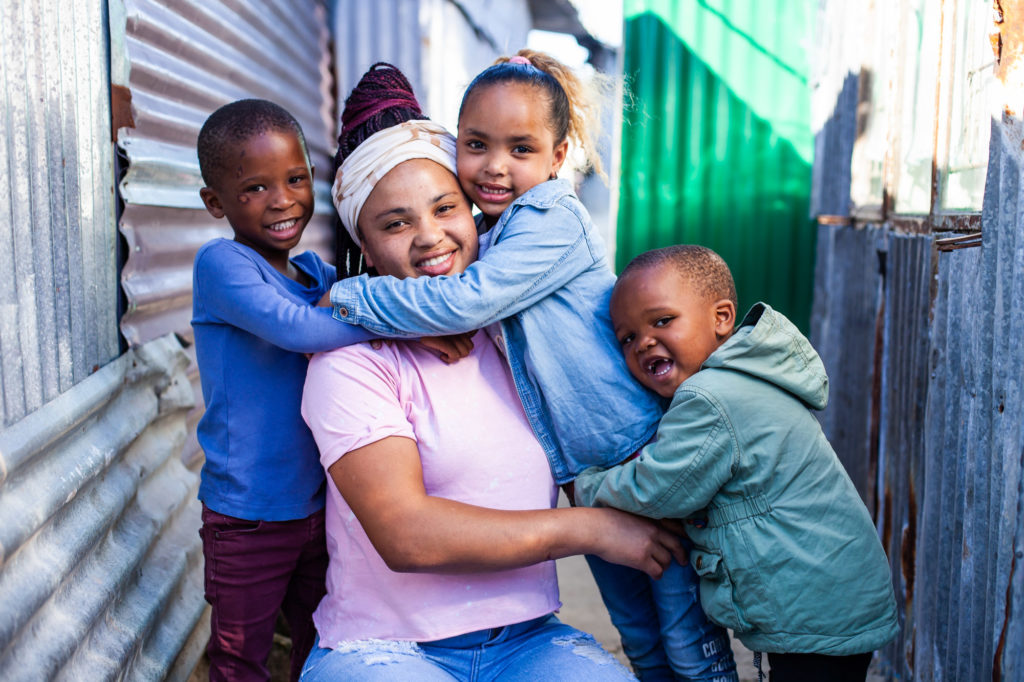 She started participating in the parents' cell group where she found new meaning and purpose. She developed a passion for cooking by watching Jamie Oliver's cooking shows on TV. She was encouraged to do a six-week cooking course and to pursue her goal to become a chef, which she did, despite the desperate conditions at home and having to deal with her mother's alcoholic behavior. In the meantime her cousin and child moved out, giving them more space.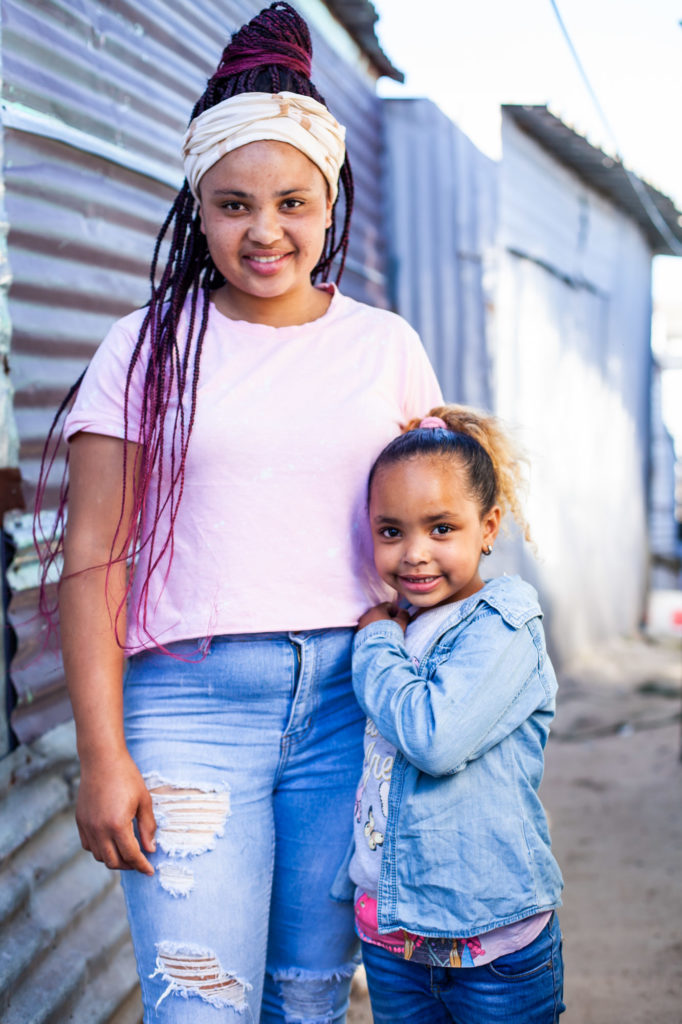 While Ladonna was struggling to find a job with her newly acquired cooking skills, her mother and the rest of the family contracted TB. Hopelessly depressed, Ladonna tried to end her life by swallowing bleach. Our Life Child Preschool principal called Lucy and rushed her to the hospital. Fortunately, no lasting damage was done and with Life Child's counseling, she fully recovered. Her mother moved out but Avuyile, Ladonna's younger brother, stayed behind.
Avuyile also attends the Life Child Preschool and is loving it. When he started he was shy but has grown into a chatty, fun-loving little boy who loves singing and is described by his teachers as a 'class leader'.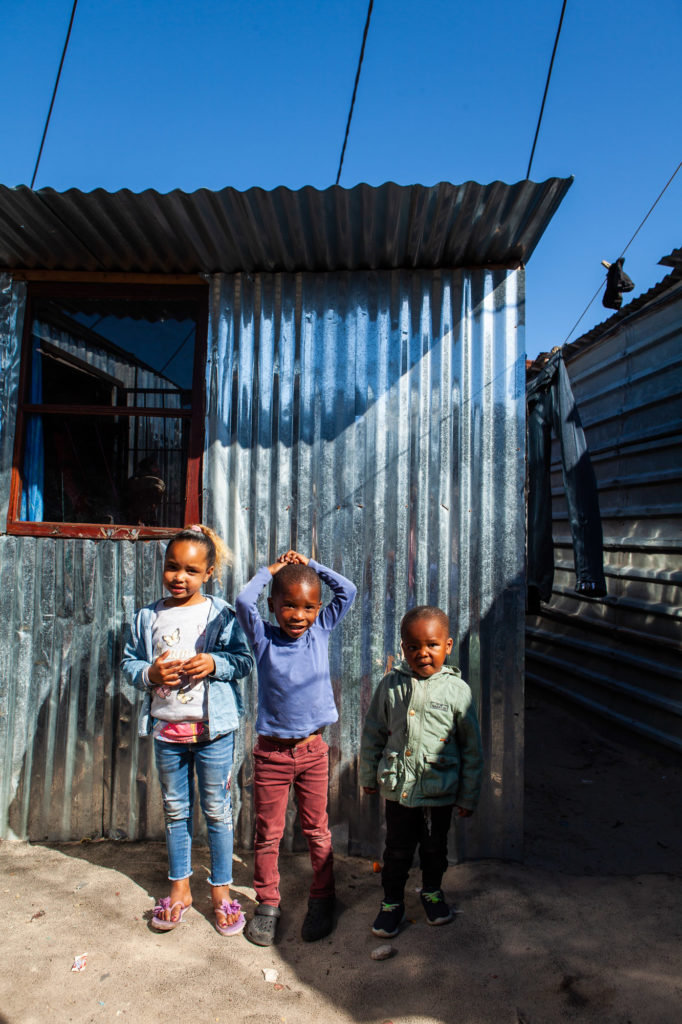 Ladonna is well on the way to recovery and learning to trust God. She started a small business selling household products and with the proceeds, she was able to purchase a plot and build a two-roomed zinc house for herself and her children. She is a proud homeowner, the first one in her family to own her own home. "Before my grandmother died I told her I would be the one to 'break the chain' in our family and I have!"
Things have continued to improve since Life Child introduced her to an Advanced Culinary Skills training course, for which she received a bursary. The course also covers the physical, social and emotional well-being of the students. She said, "It's the best counseling I could ever receive. I have changed!" In addition, she has found her voice. She used to be very shy and reserved but now she is now able to speak her mind and address her class. On the home front, Ladonna has established boundaries and a healthy relationship with her mother. Ladonna is also now a responsible mother and loves her children dearly!  "My children are my best friends and we are always chatting together. As a family, we have learned to find joy together and we are happy." Isabella leads the way by praying bold prayers of faith for the things that they need.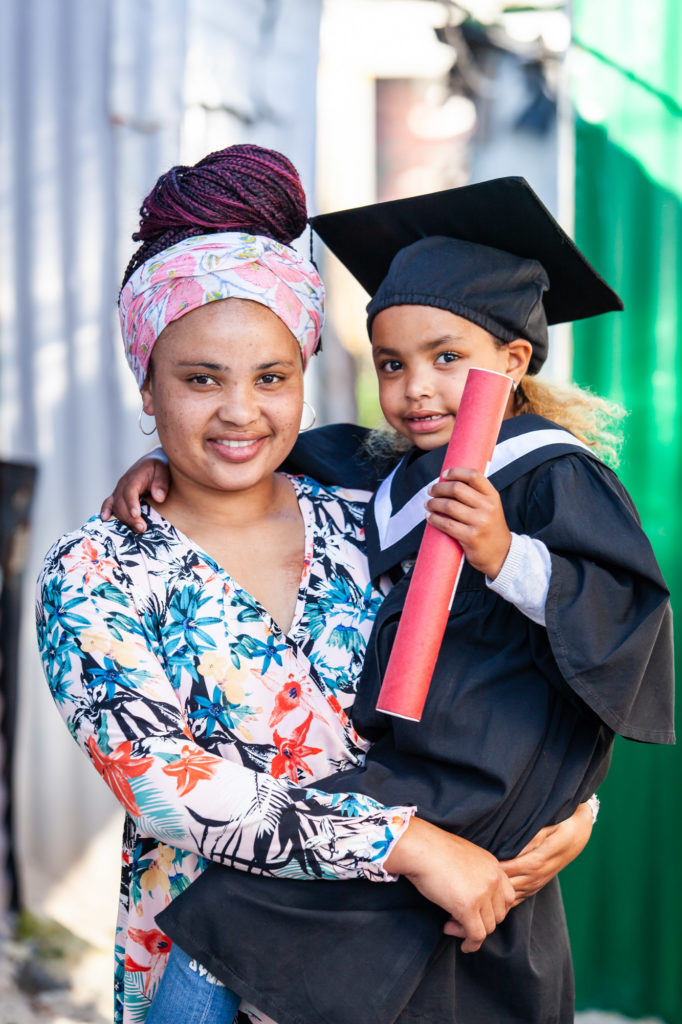 Covid-19 has interrupted her training and she still needs to do another month of practical training at Woolworths before qualifying for a paid position. However, she is determined and is planning to take driving lessons, extend her kitchen, and to purchase equipment to practice her cooking skills.
We have seen first hand the change that has transformed this beautiful family! In December 2020 Isabella graduates from our Life Child Preschool and we know that she is going to succeed as she enters primary school! At Life Child, we continue to support our families through our ongoing ministries and our local church in the community! Life Child exists to reach orphan and vulnerable children and restore communities for generational change. Through our work in Mozambique, Malawi, Zimbabwe, and South Africa, we believe that children, families and communities can be transformed; one life at a time.