The 16 October marks World Food Day.
In 1979 the United Nations proclaimed World Food Day to bring public's attention and raise awareness of food problem in the world, especially rural areas where many families and more so children struggle with hunger, malnutrition and poverty.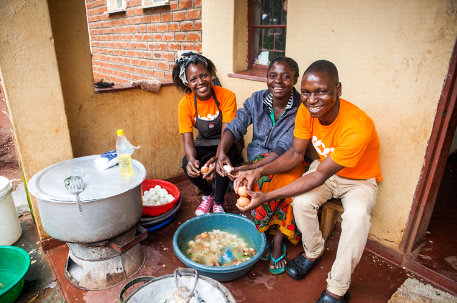 At Life Child we are dedicated to take a holistic care of children. Holistic care means looking at all of a person's needs (physical, intellectual, emotional, social, cultural and spiritual) and providing opportunities for these needs to be met.*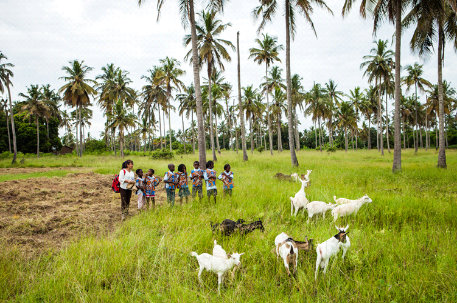 For all of our students we understand the primary need for a child to be healthy with access to nutritious meals to enable them to learn and achieve academic success. Illness decreases learning ability, results in absenteeism, and consequently, increases the failure rate and lack of progress, which at larger scale affects wider populations ability to prosper as a society.
Not only Life Child is providing children with a healthy and nutritious meal every single day we also teach our children to be self-sustainable and provide them with skills in farming and animal husbandry. It is amazing to see how children take these skills back home and show their families and  communities how to grow vegetables and take care of farm animals.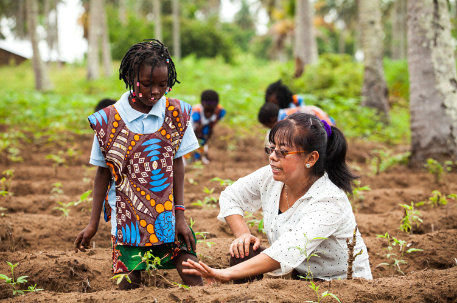 Life Child Mozambique is a prime example how children are taught to farm and grow vegetables. Self-sustainability is a part of curriculum and serves greatly to the benefit to the greater community.
Last year alone we served 230 370 meals in all of our project countries: South Africa, Mozambique and Malawi. That being 116 968 meals in South Africa, 101 715 meals in Mozambique and 11 687 in Malawi.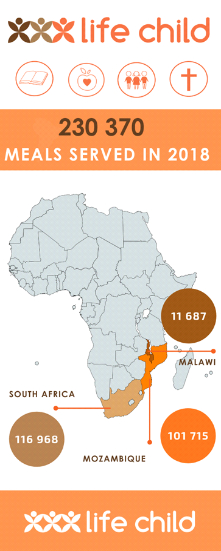 To celebrate the upcoming World Food Day and help the children and their families and communities grow Life Child invites you donate towards our school meal programs.
In many of the rural areas our children's families make less than R15 (1$, or 0,81 pounds) a day. Often Life Child school is the only place children will receive a healthy and nutritious meal.
To make a donation please see below. We would like to thank you in advance for supporting the work of Life Child and helping us to continue feeding the children in our care.